Discover the new universal accessible sign platform
NaviLens uses a new BIDI code called ddTags that enables any space to become accessible for the visually impaired.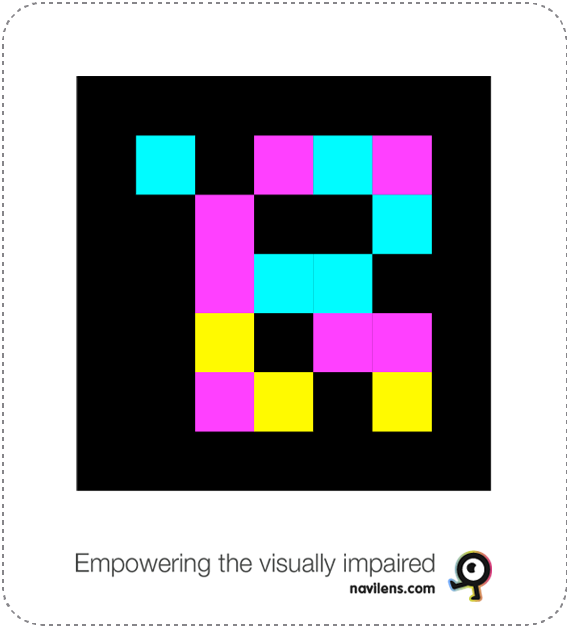 Patented by Neositec & University of Alicante 2017
Unlike other markers, such as the well-known QR codes, NaviLens has a powerful algorithm based on Computer Vision capable of detecting multiple markers at great distances in milliseconds, even in full motion and without the need of focusing. It is a cost-effective solution with minimum maintenance required.